ADRENALINE BOT INSTALLATION INSTRUCTION
---
The first step to install and download Adrenaline Bot is to download updater
Secondly, you have to create folder (

for example on the desktop

), and move bot updater to the folder you have created
Open updater and choose the bot version.

Adrenalin(EN)

– English language database version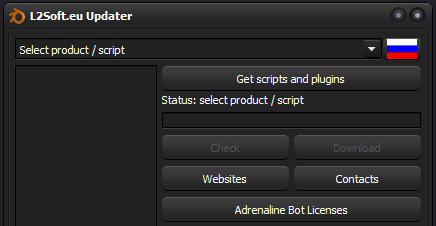 When files were downloaded, you will need to get

Maps

for bot yet.

Maps (C6/GF/GE/HF/Classic/GoD+)

– Maps for C6 & newer chronicles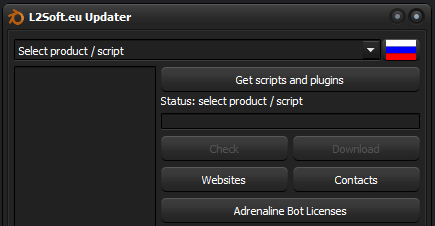 After that, make a new file in the bot folder, with the name

"key" in text format

or open Adrenalin.exe and it will create automatically

Licenses that you

purchased

, you have to put them to key.txt file in a column, one by one. Do not forget, that all bot licenses start from
"

L2B***

". Make sure you didn't put any other key to this file, else you won't be able to run a bot at all!

IMPORTANT: Bot working on almost every private and all official servers. Bot workability on private servers can be changed from time to time.
If it was working for your friends or clan mates, doesn't mean that it will work for you as well! To avoid any misunderstood, always ask
technical support for current situation and conditions before purchase of your license!
Additional: You can try our ready scripts and plugins that works nearly on any server. Detailed information about scripts you can find here!